The model IN utilizes Permatron's exclusive Accumulator Chamber construction featuring multiple layers of woven industrial polypropylene fabric with a high waffle construction. The model IN is compatible with systems where high velocity air is pushed through limited filter surface areas. The model IN may be water rinsed or vacuumed for dirt removal. No system modifications or electrical hook-ups are needed. An electrostatic filter works by a static electric charge (positive or negative), or having a charge, which remains local. This property does not diminish or disappear over time, and is not an additive that could wash out from filtration media, nor is it created by the addition of high voltage electricity. Airborne particles are attracted to the media until they are rinsed away. Permatron filters are built with the fine3st quality materials and construction design, this air filter is made to last the life of you HVAC system. There are no replacement parts and nothing to dispose of and environmentally friendly. This is a one-time cost, and gives you the least cost over the product's useful life.
Specs:
Average Arrestance Efficiency 78%
Dust holding capacity: 130 grams
Initial resistance to air flow: 0.11 inches w.g.
Stainless steel frame
Black filter media for easy visual inspection.
The following instructions are for a 2004 Nissan Titan SE King Cab. Please not that theses instructions are a general guideline and your model may vary.
Instructions and new filters.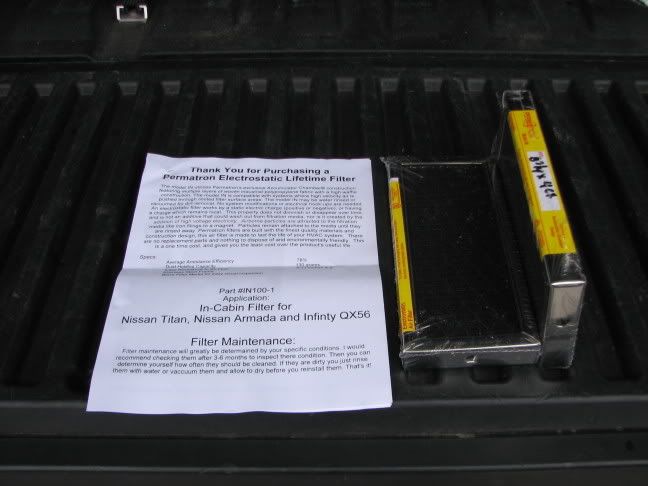 Start by removing all items from your glovebox. It will just make it a little easier. With the glovebox closed remove the two hinge pins from below as show in the following pictures.
Empty glove box.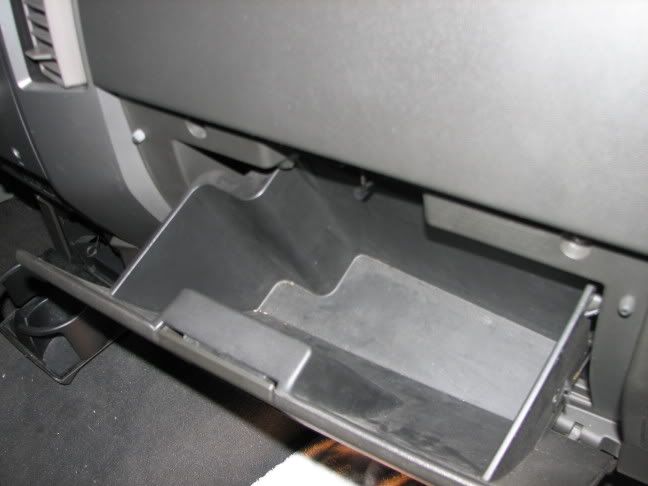 Hinge pin.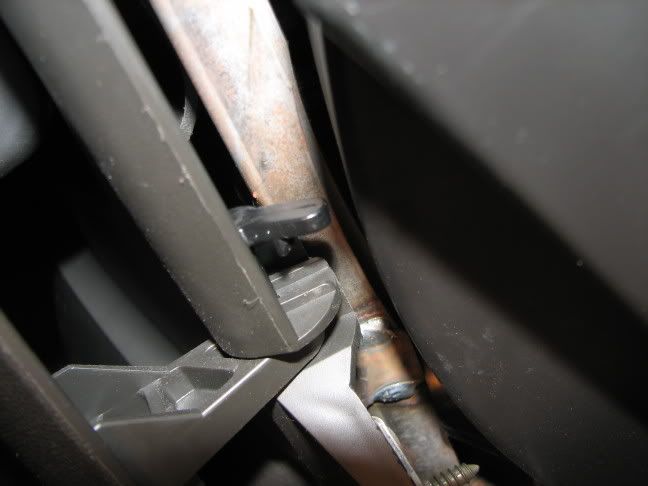 Hinge pin removed.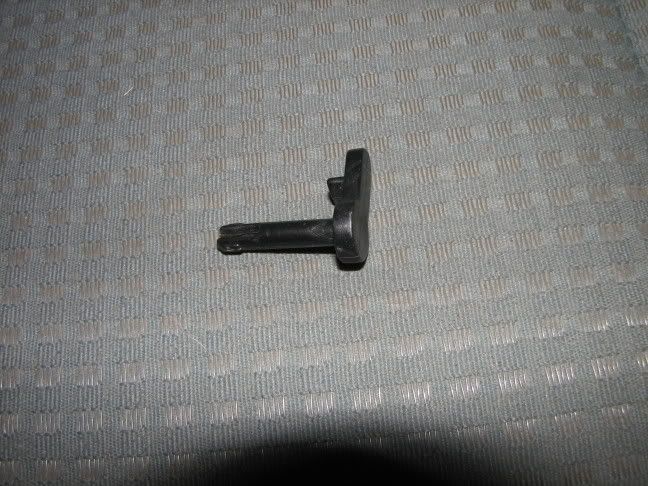 Once the pins have been removed open the glovebox carefully. Now remove the bracket shown in the picture below by sliding the bracket up to allow it to come loose of the glove box. Once you have the bracket off you can completely remove the glovebox.
Tensioner bracket.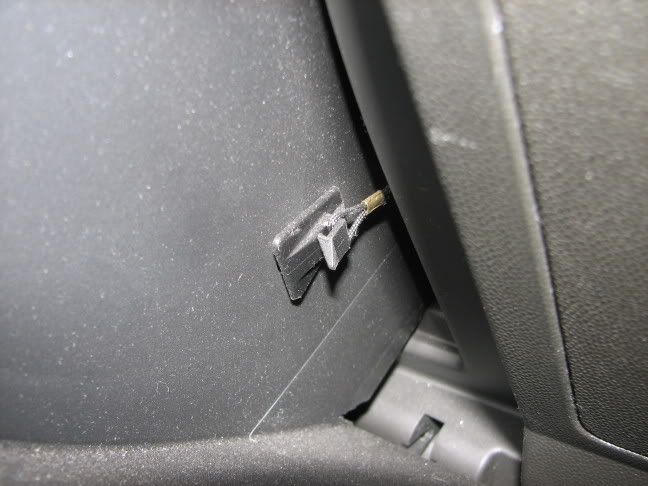 Back side of tensionor bracket.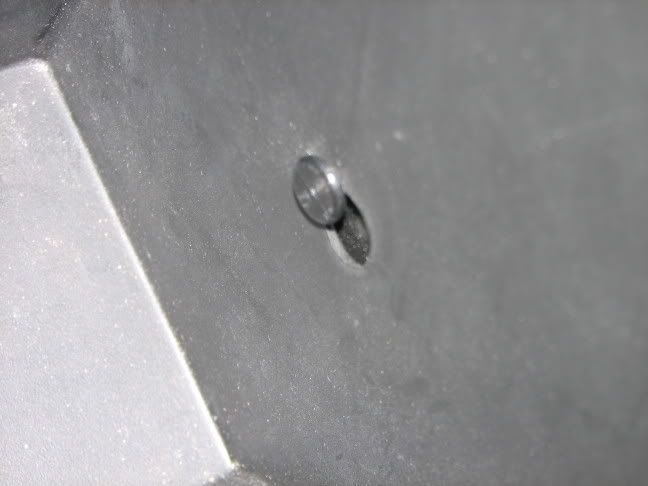 Glove box removed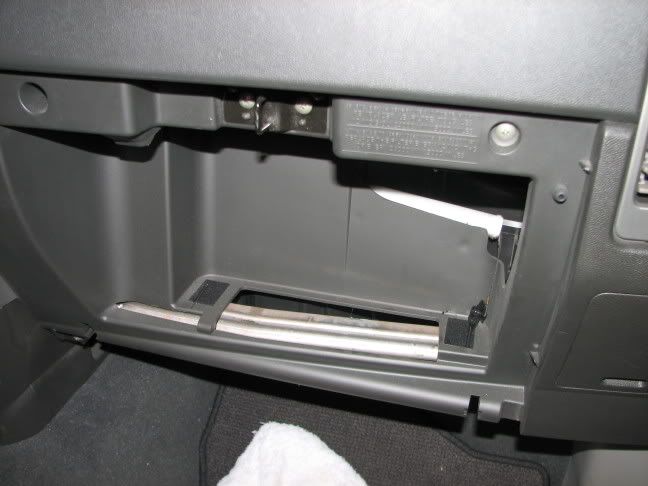 Now that you have removed the glovebox you will see the door for the filters. Remove the bolt with an 8mm nut driver (or equal tool). Be careful not to drop the bolt.
Remove 8mm bolt. (don't drop)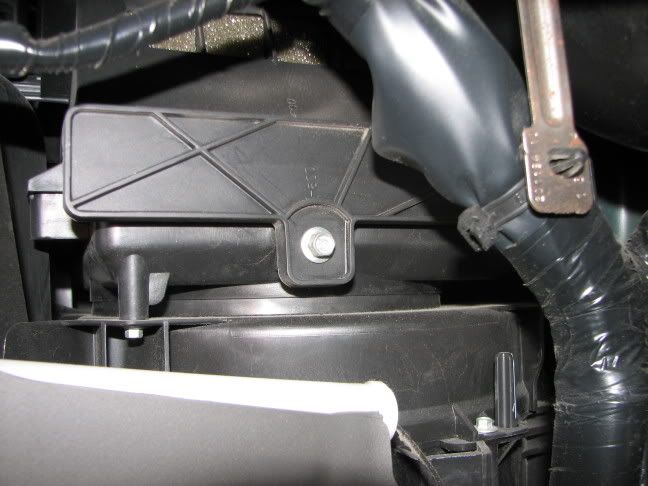 Removing bolt.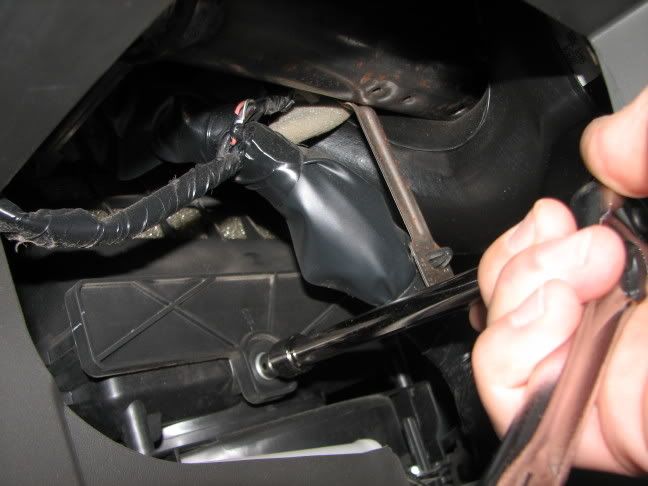 Remove the door and remove old filters (if your truck came with them) then install the new filters. Insert one and slide it to the right. Then insert the second one. Put the filter cover back on being careful to make sure the cover is properly hooked on the tabs at the top.
Old filters being removed.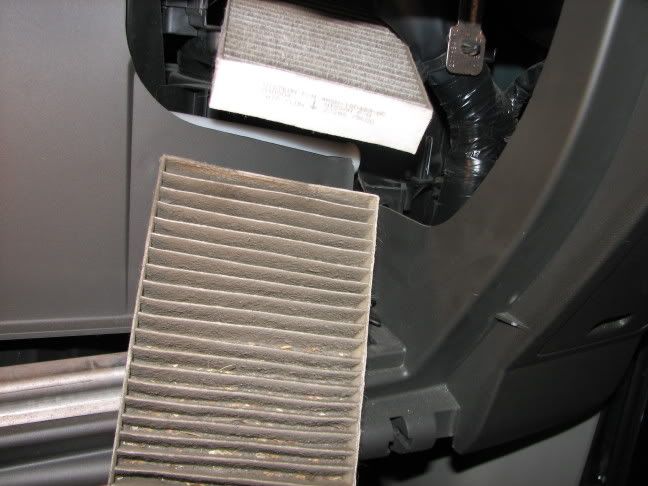 Old filter vs. new.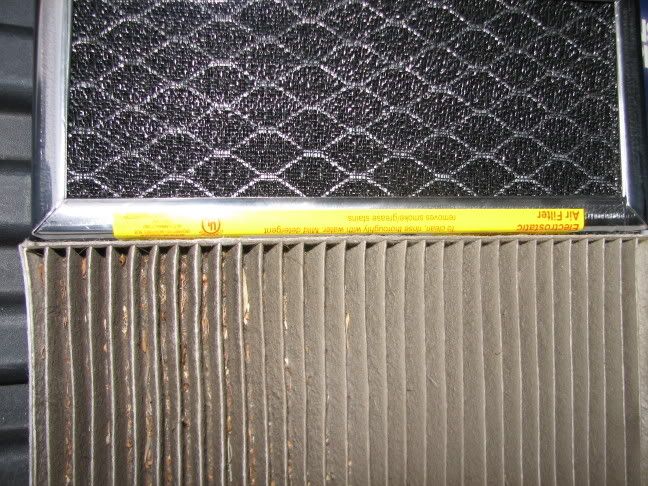 First new filter in.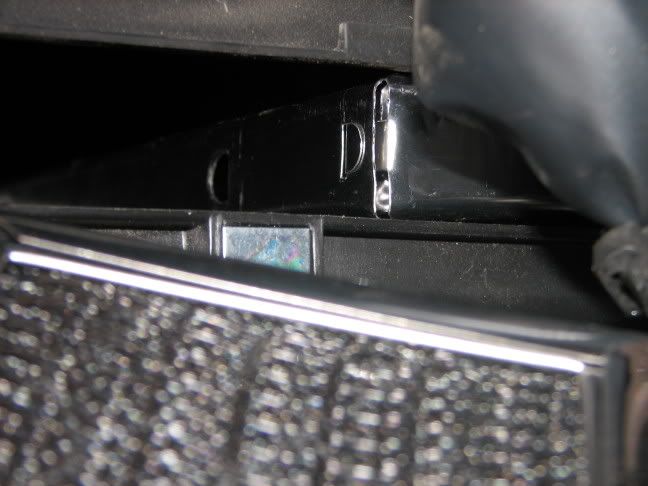 Both new filters in.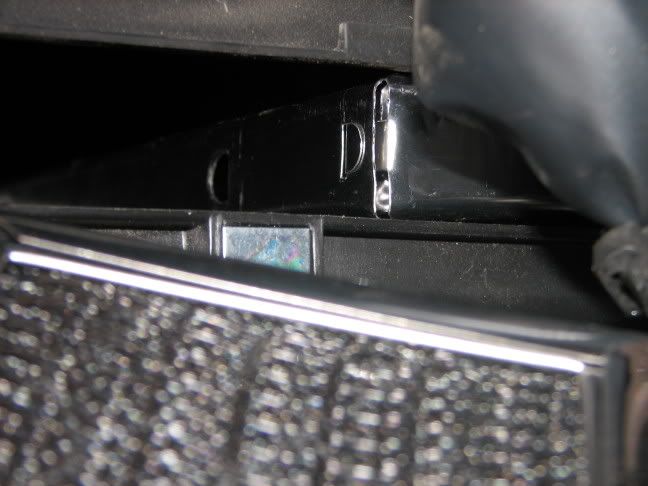 Both new filters in place.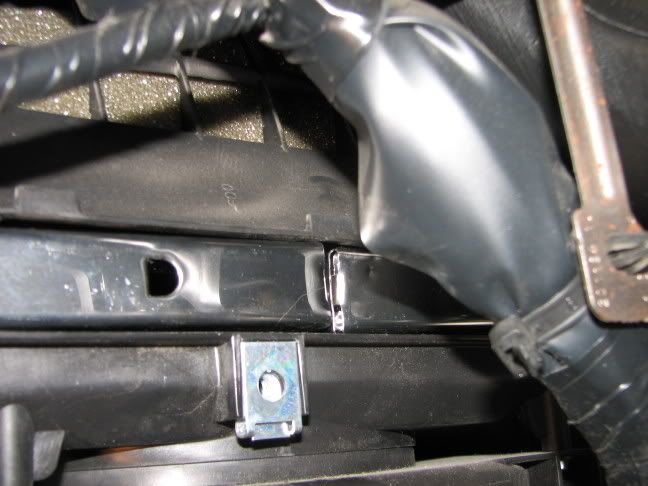 Now that the new filters are in and the cover is back on you can reinstall the glovebox. First hook the tensioner bracket back onto the glovebox. After you hook the tensioner bracket back on slide the glovebox back in and close it. Once the glovebox is closed you can reinstall the hinge pins.
Enjoy your new filters!
Dirty old filter ( 6 months worth of dirt etc..)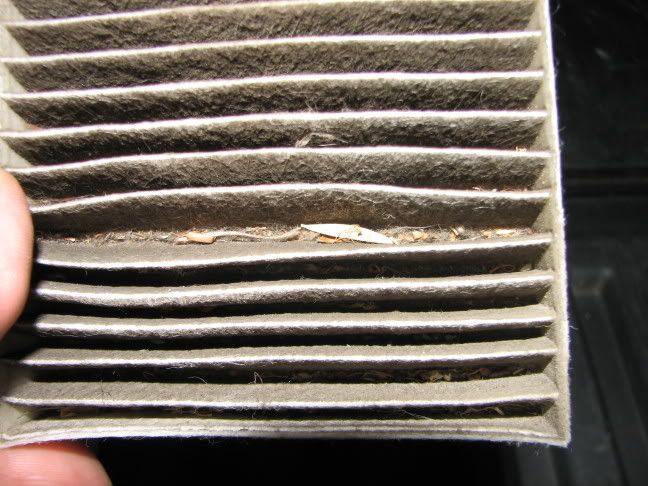 Filter Maintenance:

Filter maintenance will greatly be determined by your specific conditions. It is recommended checking them after 3-6 months to inspect their condition. Then you can determine yourself how often they should be cleaned. If they are dirty you just rinse them with water or vacuum them and allow to dry before you re-install them. That's it!