I was inspired by Honeykeeper's documentation of this mod. However, the brass 1/8" NPT x 5/16" barbed hose adapter would not thread into the hole on the axle. I did not want to "chase" the threads for fear of ruining them and not being able to use the OEM breather or the brass barbed hose adapter. I found out that Toyota part # 90404-51026 works perfectly with the threads in the axle.


Parts used:
6 ½' of ¼" fuel line
Fram fuel filter G1DP (which came with clamps) so I didn't have to use the hose clamps
Toyota part # 90404-51026 "union"
3 zip ties
The goods:


Remove tail light assembly (10mm) x2 after removing bolts slide fixture outwards towards back of truck.
Inside light well
Install filter and run hose down through bottom of tail light well. Then rout hose through the frame and zip tie to secure. Leave enough slack for maximum suspension extension.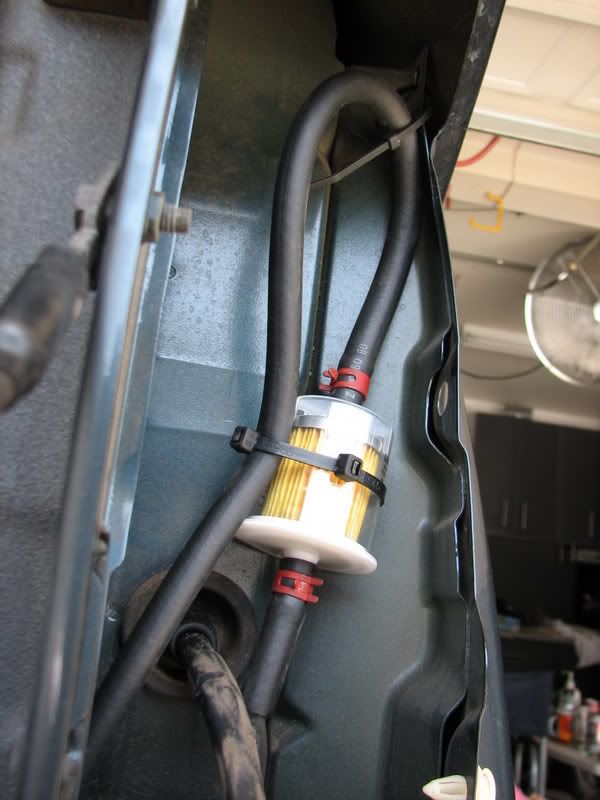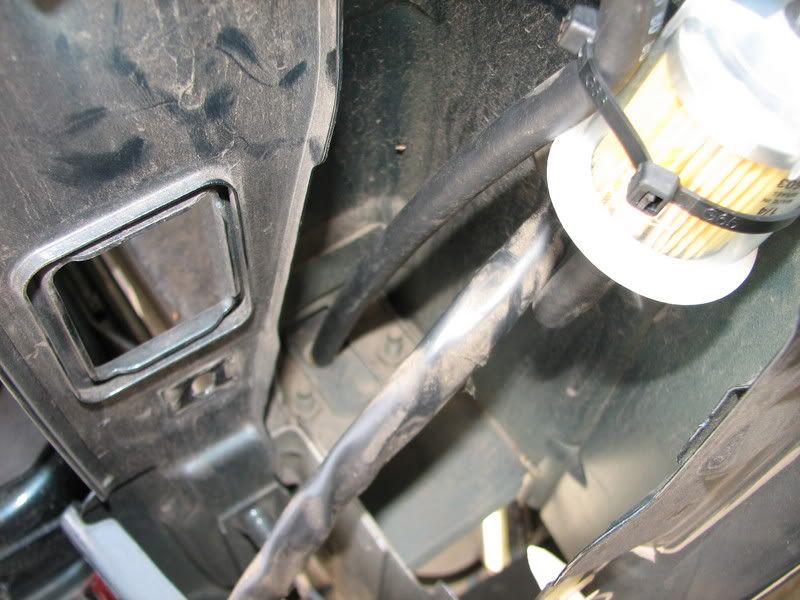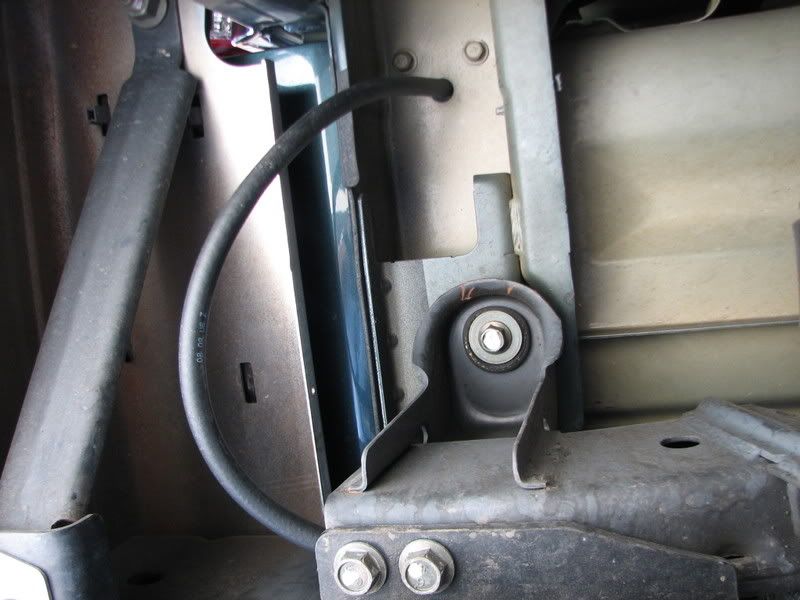 Remove stock breather (14mm)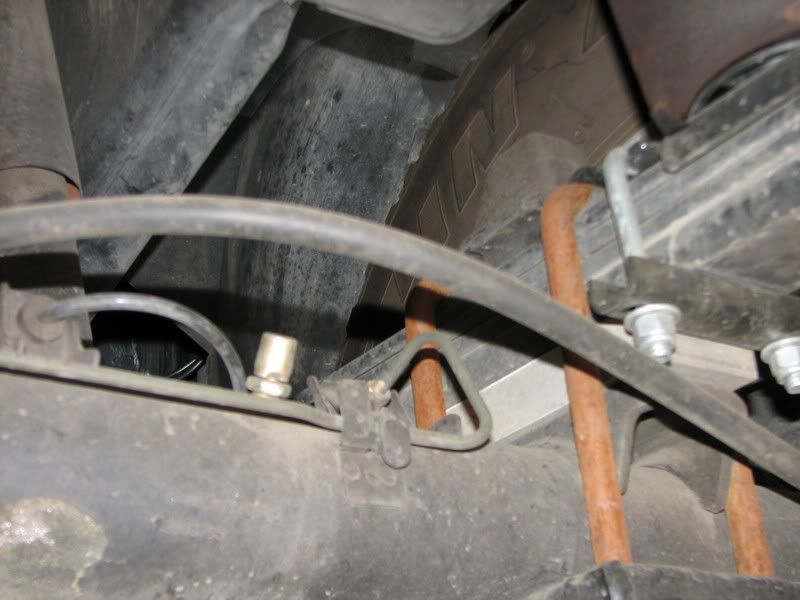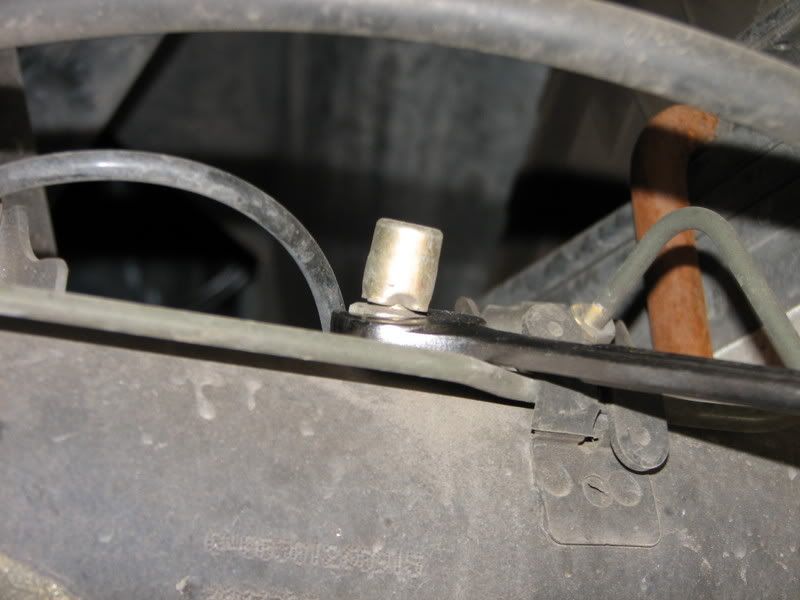 Install new breather tube nipple (10mm)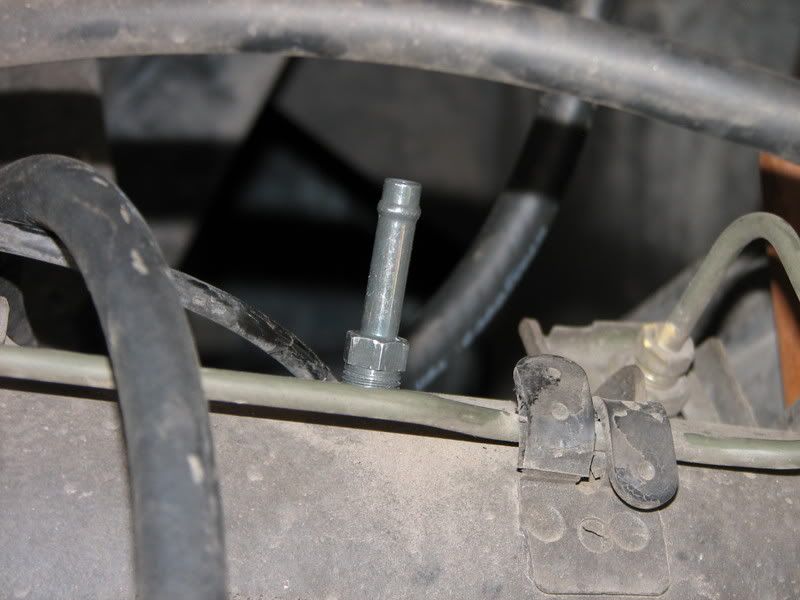 Brass barbed hose adapter / OEM breather cap / Toyota Part # 90404-50126 hose adapter.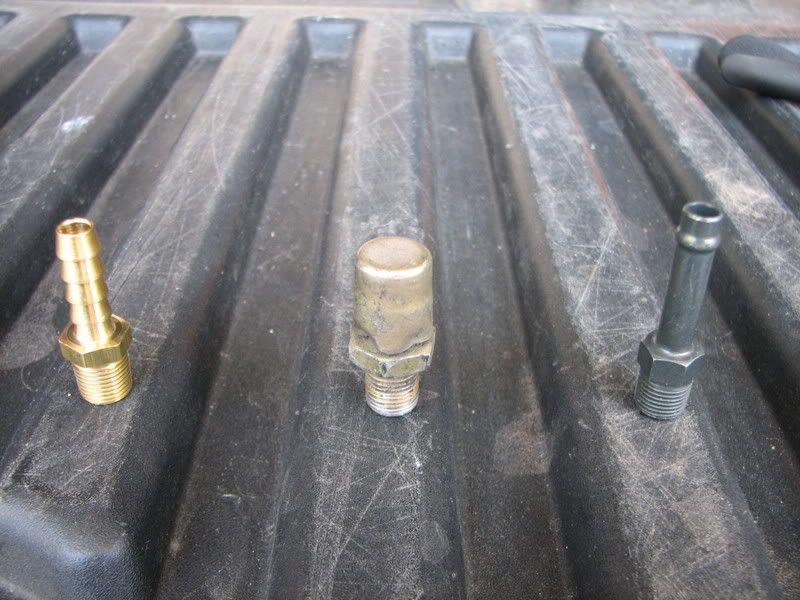 Video of the very basic OEM breather cap.
<!--id1--><object width="425" height="350"><param name="movie" value="
http://www.youtube.com/v/gtHapN4xP-A&
"></param><param name="wmode" value="transparent"></param><embed src="
http://www.youtube.com/v/gtHapN4xP-A&
" type="application/x-shockwave-flash" wmode="transparent" width="425" height="350"></embed></object><!--id2-->
Why do this mod you may ask?
1- It is inexpensive (less than $25) and offers better venting than the OEM vent. I have read a couple of stories where Titan guys have gone to do this mod and when they removed the OEM breather valve they hear air escaping. That meant the axle/rear diff was under pressure signifying a faulty breather valve. That may explain the many reported axle seal failures on the Titan
.
2- If you go off-roading and submerge your rear axle you could get water mixed in with your rear differential oil.


3- If you trailer a boat and have shallow launch conditions your rear axle will be submerged and have the possibility of getting water mixed in with your rear differential oil.
Shallow like this. I put a plastic bag over the vent and secured it with a rubber band. LOL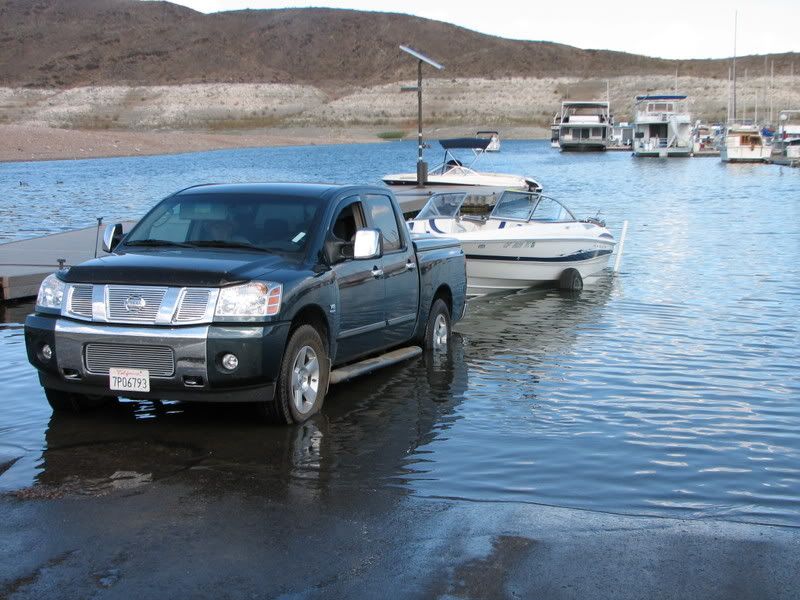 4- Another inexpensive reason to wrench on you truck.
<img src='
http://www.titanspot.com/Titan/public/style_emoticons/
<#EMO_DIR#>/003.gif' class='bbc_emoticon' alt=':smt005' />