Product specs:
303 is THE LEADER
in UV screening technology. 303 Aerospace Protectant really is like "SPF 40 Sunscreen ... For Your Stuff." Regular use gives 100% Prevention of UV caused slow-fade with regular use. No other "protectant" beautifies as intensely, protects as powerfully or lasts as long.
The World's Most Manufacturer-Recommended Product:
Because of its enduring cosmetic properties, the resistance of 303-treated surfaces to dust, soiling, and staining, its water repellency and unparalleled protective characteristics, manufacturers worldwide recommend 303 Aerospace Protectant.
303 Aerospace Protectant keeps UV-sensitive materials "like new" year after year. Use on Rubber: Tires, neoprene, latex, door and trunk seals, weather-stripping, EPDM rubber roofs, CV boots, waders, wet suits. Vinyl: Convertible tops (and the clear vinyl windows), isinglass, marine seating, tonneau covers, car bras, covers, spa covers, pool covers. Inflatable boats: Hypalon, PVC and urethane blends. Gelcoat fiberglass: Boats, RV's, snowmobiles, jet ski's. Plastics/acrylics/polycarbonates: Lexan® and acrylic panels/windows/windshields/covers. Carbon-fiber/resin composites: Fishing rods, "nude" bike frames. Finished leather: Upholstery, motorcycle leather, trim, tack, fine apparel. Pool & Patio: Plastic furniture (not fabric), pool inflatables, slides, covers. Sailcloth: Dacron® and monofilm.
Some of you have seen me rave about this stuff. That being said I decided to conduct my own field test against my formerly favorite Mother's back to black. Hands down the 303 is much better. Not only does it hold the "black" longer on plastic but it is less slippery than the Mother's. Not only that but Mother's offers no UV protection. Aerospace 303 is like putting on SPF 40 to your plastic, vinyl, etc.. My only complaint is cost the 303 is around $13 for a 16 oz. Spray bottle. Another observation, you don't have to wipe or brush in the 303. All you do is spray it on and wipe. The Mother's you have to apply, then brush and wipe clean with a cloth.
For this test I sprayed on the 303. I then applied the Mother's and brushed it in with an old toothbrush. I let both set for 20 minutes then wiped off excess.
Aerospace 303 and Mother's back to black.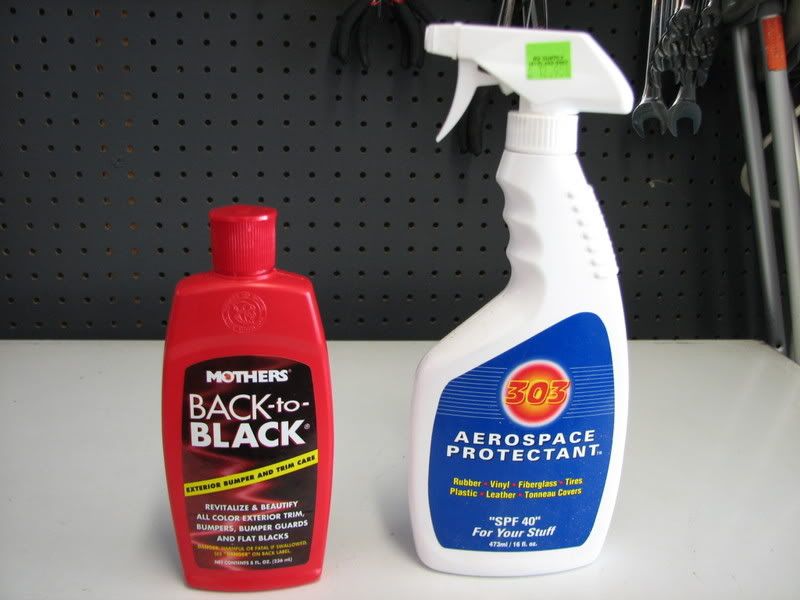 Step rail before. Note: step was cleaned with mild dish detergent and water. Notice how grey it is.
Step after application. 303 is on the left, middle is nothing, and right is Mother's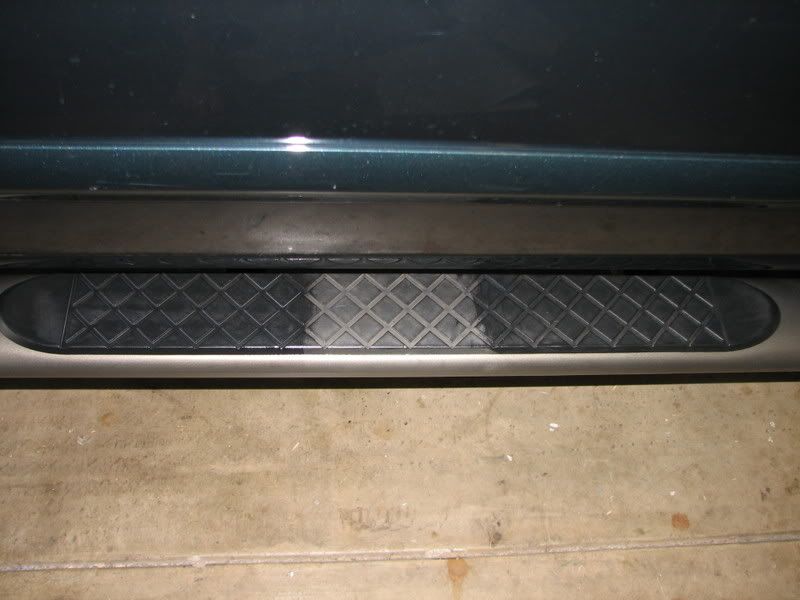 Bumper before test
Bumper after application. 303 is on the left, middle is nothing, and right is Mother's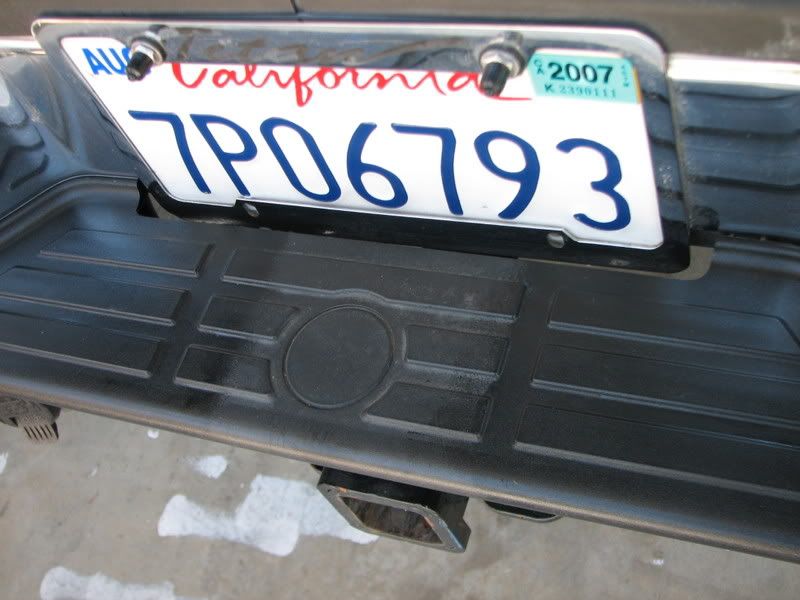 Step after 1 week.
303 side of step after 1 week.
Mother's side of step after one week.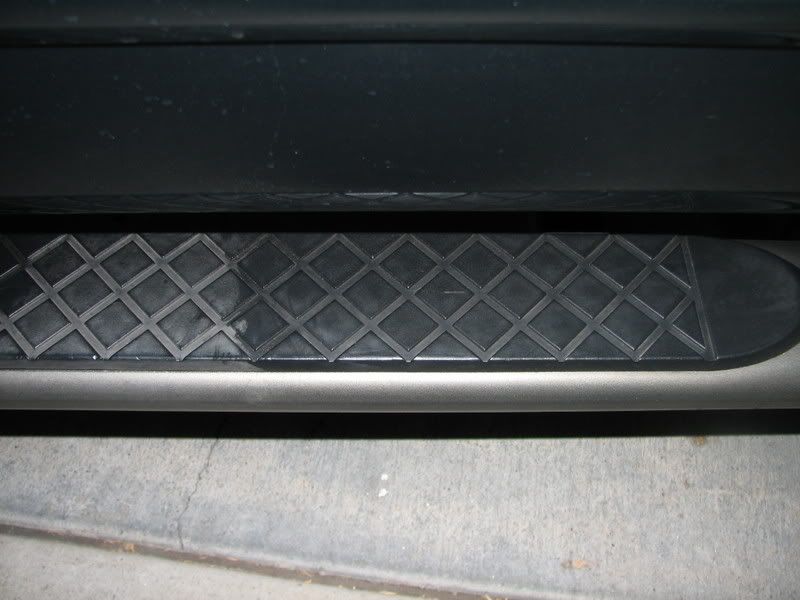 Bumper after one week. 303 on left, middle nothing, right is Mother's
Note: Step used in test was on passenger side front. No traffic (use) at all.